What Our
Clients & Partners

Say...
Becky went above and beyond to assure we were provided with options so we could choose what best met our needs. We are thankful for her professionalism, assistance and patience in taking the time necessary to explain everything thus making the process less stressful. Thank you Becky!! -David D.
As a first time home buyer I was reluctant and confused. Becky helped answer all of my questions and got me on the right track to becoming a home owner! -Erica
Becky has provided exceptional service in refinancing our manufactured home. She was readily available to alert and assist with items needed to get a loan approval. When there was a question regarding a process, Becky would explain thoroughly. I have known Becky for several years on a professional and personal basis. I would not want anyone else to assist in a purchase or refinance as she treats every loan as if it was hers and does the right thing. I highly recommend Becky for anyone's purchase or refinancing needs. -Heidi Coy
Experienced, caring and down to earth, makes it easy! -Sandy
Becky is a very smart and highly talented broker. It's always nice when someone who knows what they are doing can shop your loan for you. -Rebecca
Becky was absolutely outstanding! Would use again or recommend to anyone without giving it a second thought. I am very critical of businesses and the customer service they offer. It is very important to me. Becky's customer service was impeccable. She was courteous, genuine, efficient, and did not hesitate to go the extra mile when needed. I had a horrible realtor and Becky stepped in on numerous occasions to get information and documentation from the realtor that he would not update us on or provide to us. I cannot say enough. Becky was a saving grace and made the mortgage process seamless! Recommend highly! -Timothy Norbeck
Becky has been absolutely amazing! She worked so hard for us! She always made sure we understood everything and helped us! Love her hard work and dedication to helping us! Thank you Becky!!! Definitely go to her for your loan needs! She is amazing!!! -Z Jack Ross
Tiger Loans was fantastic helping me get financing for my first home purchase! I was lucky enough to work with Becky Adcock. Mrs. Adcock was always eager to answer any questions I had to the best of her abilities! And I would recommend anyone to go through Becky and Tiger Loans! -Paul Rhodes
Submit Your Review!
We'd love to hear from you! Use this form to send over details about your experience with our mortgage team.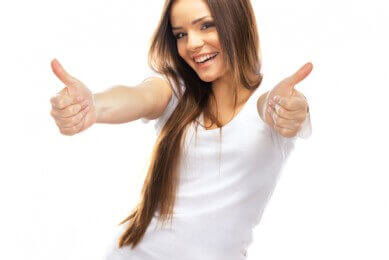 Get Your FREE Pre-Approval Letter Now!